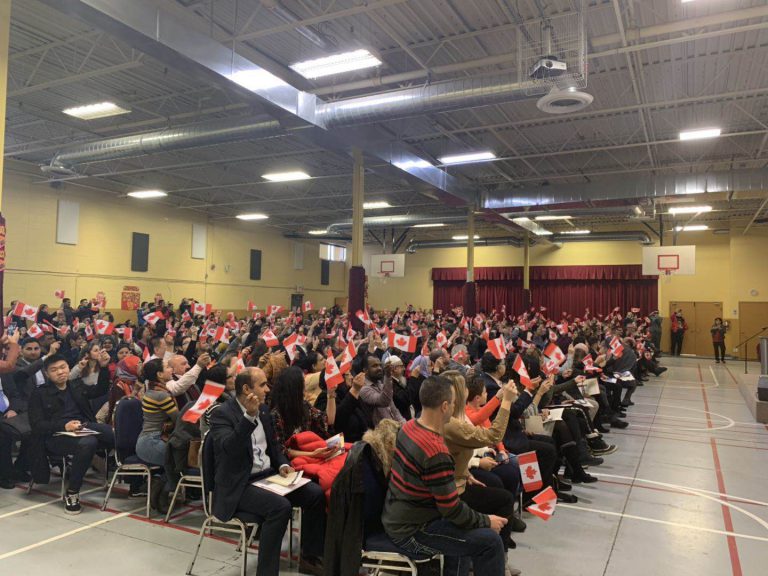 On February 8, 2019, Centre for Immigrant and Community Services (CICS) co-hosted a Citizenship Ceremony with IRCC at the headquarter (2330 Midland Avenue). In a warm and cheerful atmosphere of the Chinese Lunar New Year, immigration officers, MP Shaun Chen, MP Jean Yip, Moy Wong-Tam (Executive Director of CICS), and relatives and friends of new citizens, witnessed around 280 permanent residents from the GTA taking oaths to become Canadian citizens.
移民综合服务中心(华咨处)于2月8日年初四在位于2330 Midland Avenue 的华咨处总部主办了一次中国农历年特色的公民入籍宣誓仪式。在热烈欢快的中国农历新年气氛中, 移民法官、联邦国会议员陈圣源、叶嘉丽,华咨处执行总监谭黄梅初以及新公民的亲友等约500至600人在现场见证了约280名来自大多地区的永久居民正式宣誓成为加拿大公民。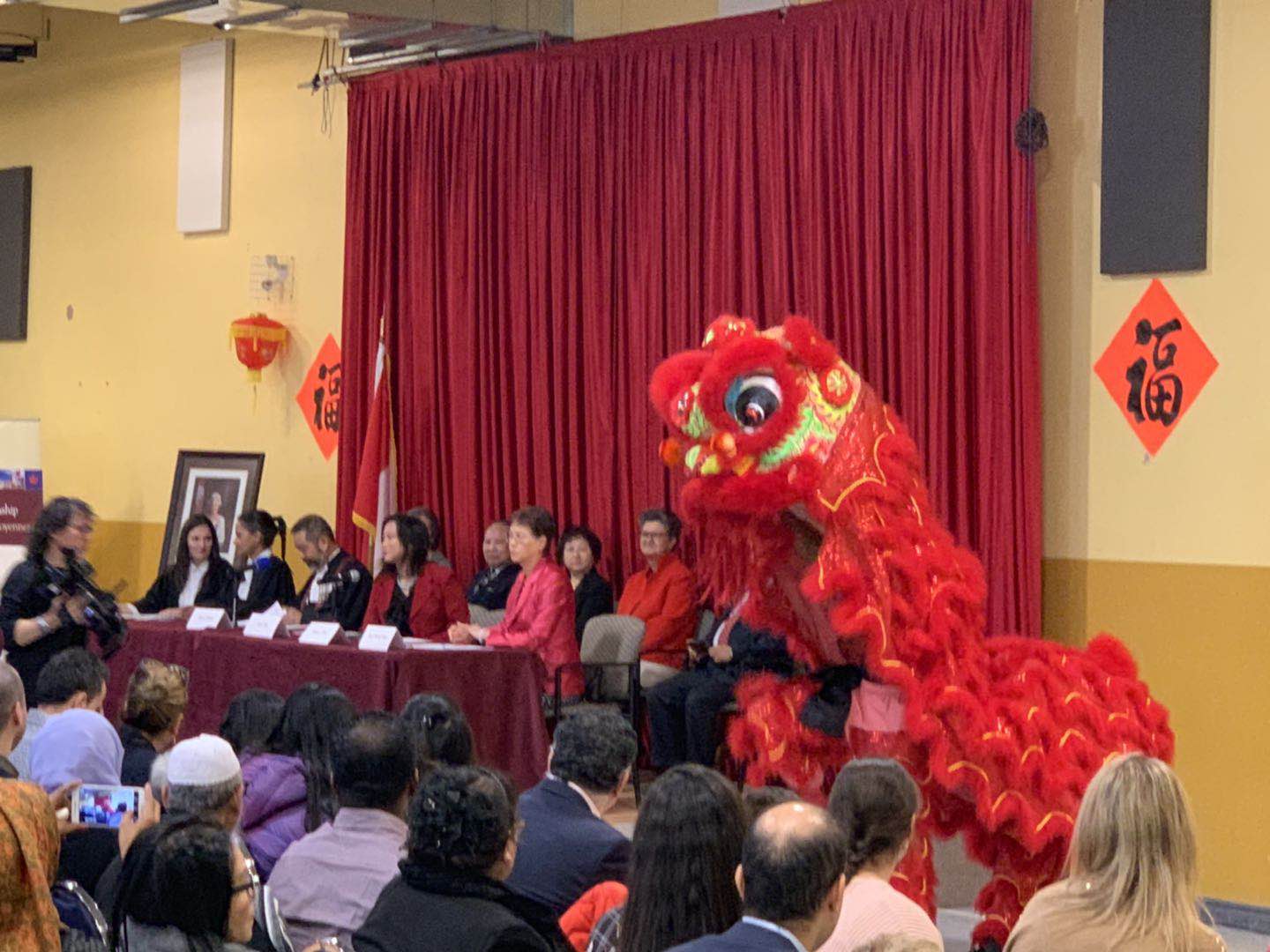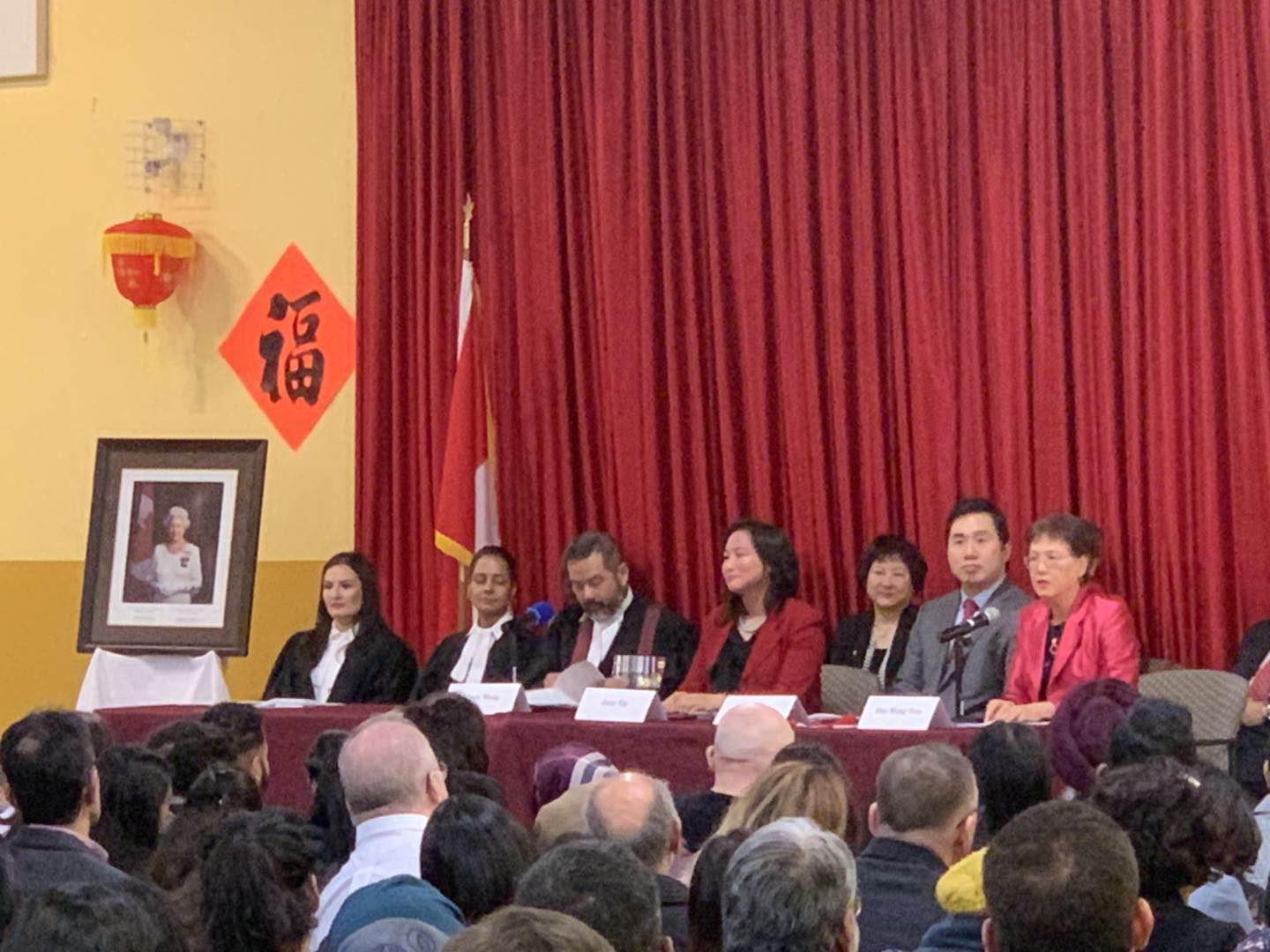 Executive Director Moy Wong-Tam said that in order to reflect Canada's respect and inclusion for diverse cultures, IRCC (Immigration, Refugees, and Citizenship Canada) chose to hold a citizenship ceremony during the Lunar New Year. This is the first time that Canada has held a citizenship ceremony featuring Chinese Lunar New Year. CICS, which has served the community for more than 50 years, is honored to be selected as the organization to host the ceremony. In order to reflect the characteristics of the Chinese Lunar Year, red lanterns and other red decorations with Chinese characteristics were decorated in the 6,600-foot Multi-Purpose Hall at the Immigrant Resource Centre.
执行总监谭黄梅初表示,为体现加拿大对多元文化的尊重和包容,加拿大移民部选择了在中国农历年期间举行一次公民宣誓入籍仪式,这是加拿大首次举行以中国农历年为特色的公民入籍宣誓仪式,华咨处服务移民及社区超过50年, 这次很荣幸被特别选定作为主办机构。为体现中国农历年的特色,华咨处6600多尺的多功能大厅被重新布置,随处可见红色挥春、灯笼等具有中国特色的大红装饰,相当喜庆。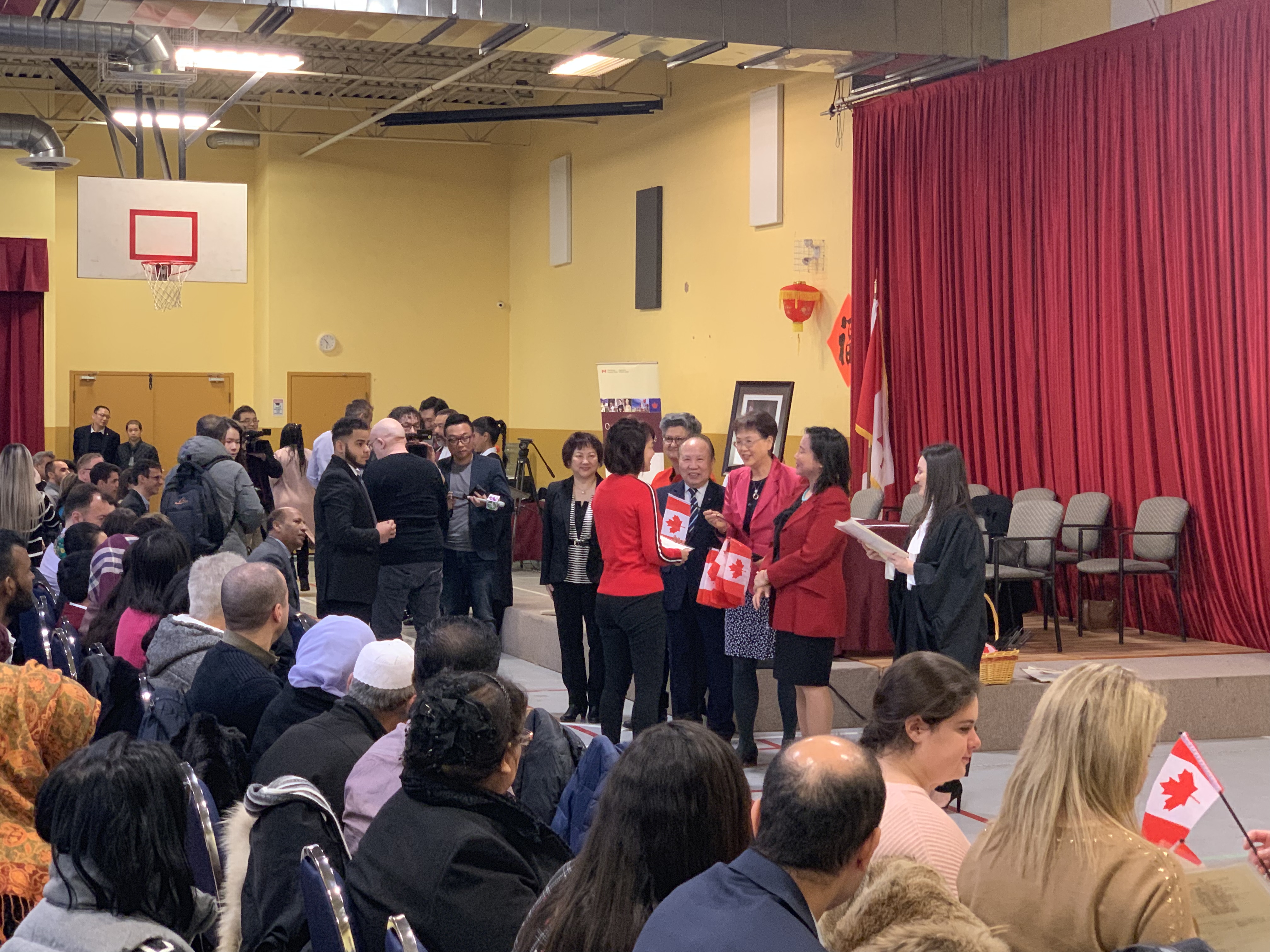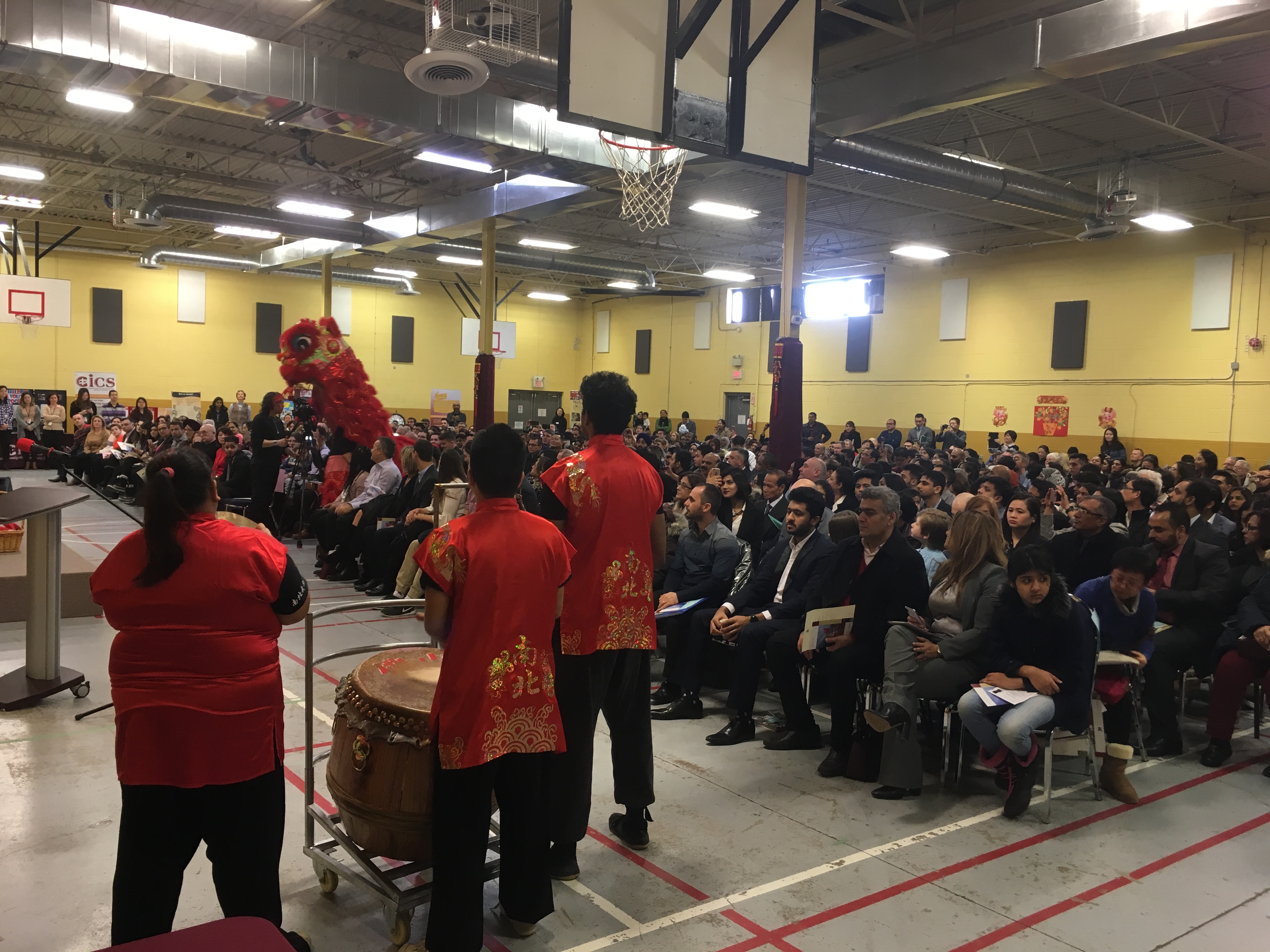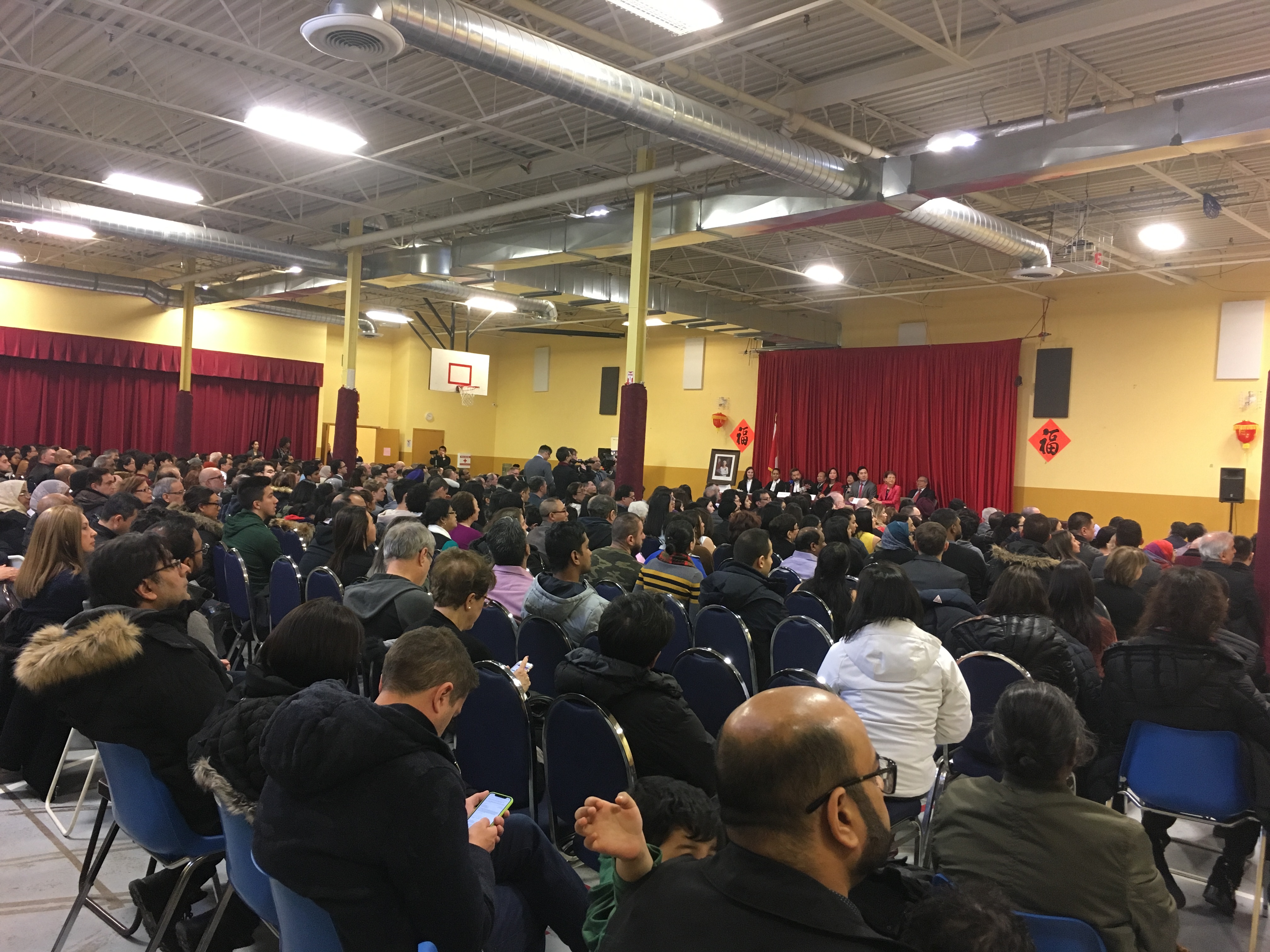 One unique part about this citizenship ceremony is that it began with a lion dance, a traditional Chinese New Year performance. These new citizens came from different countries and regions, and today they had an experience of Chinese culture and more importantly, Canada's multiculturalism. From the very first moment of becoming a citizen, they are proud to embrace Canada's culture and multiculturalism and become a part of it.
这次公民入籍宣誓最与众不同的是,仪式由中国传统新年节目舞狮开始,当日宣誓入籍的公民来自不同国家,他们共同经历了一次中国传统文化的洗礼,一起见证了加拿大多元文化的特色,从成为公民的第一刻起,就为融入和接受加拿大的多元文化并为自己成为其中的一员而感到自豪。
传媒联络:
华咨处拓展部
电话:416-940-3349