By Alfred Lam, CICS Executive Director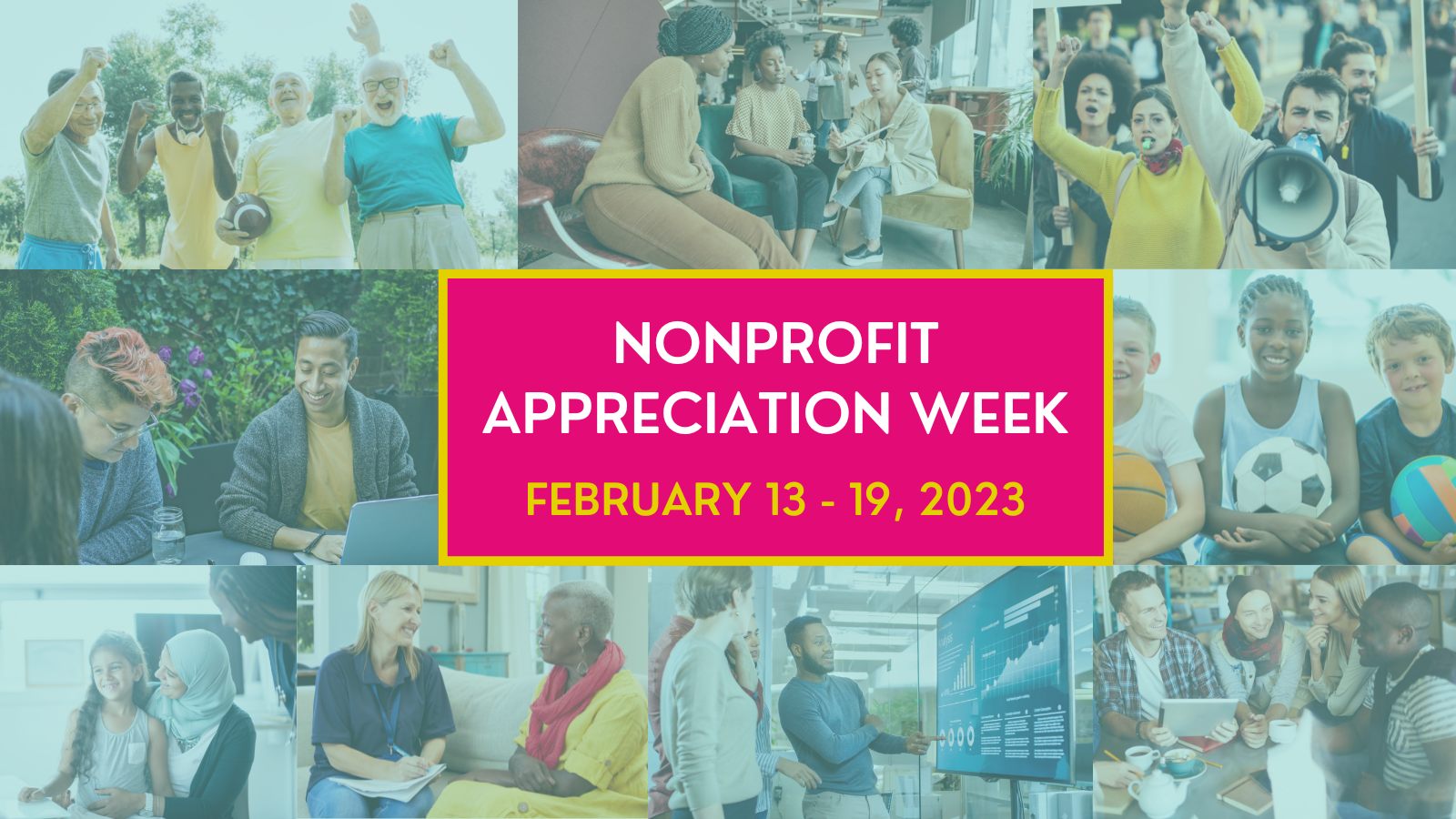 This week is Ontario's second annual Non-Profit Appreciation Week, an important time for us to celebrate the contributions of non-profits and reflect on the impact they have had on our community.
In Ontario alone, almost one million people work in the non-profit sector.
They serve the poor.
They feed the hungry.
They mentor our youth.
They help victims of domestic violence.
They connect isolated seniors.
They empower newcomers to integrate into their communities.
They help job seekers find work.
They serve those who struggle with addictions.
They work for 58,000 non-profit organizations in Ontario, providing a wide diversity of programs and services, all under the umbrella term "Non-Profit" or "Not-For-Profit."
I have personally found the phrase "Not-For-Profit" to be an interesting way to label our work. As far as I can tell, we are the only sector that defines ourselves by what we do NOT do, or what we are NOT. I mean, Costco does not define itself as "Not-for-Walmart," and Microsoft does not label itself as "Non-Apple." But for whatever reason, we have chosen to tell people "who we are" by pointing at "what we are not."
It is a strategy that sometimes gets in the way of helping people understand the scale and nature of our work. For example, most people think that "non-profit" means the sector is small and does not contribute financially to our economy.
The truth is that the non-profit sector is responsible for approximately 8% of our country's GDP, or over $190 billion annually. Canada actually has the second largest non-profit sector in the world relative to population size, second only to the Netherlands.
That's why I much prefer to speak in the affirmative and tell people what we are FOR when I talk about our work. In addition to helping people understand us, I find it also helps us remember who we are and what we are here to do in times of adversity and challenges:
We are the FOR-Humans sector. We believe in the inherent dignity of all humans. We take seriously the needs that people bring through our doors. We believe that when our society is plagued with issues such as poverty, food insecurity, and homelessness, what is being threatened or taken away is people's inalienable rights to what it means to be human. By serving and advocating for their needs, we are not simply protecting the well-being of our communities, but the soul of our nation.
We are the FOR-Communities sector. We believe human beings are not meant to live in isolation. We believe good things happen when people are brought together. We believe many of the social ills that we struggle with today, like racism, discrimination, domestic violence and poverty, are the direct results of social isolation. We believe communities happen when people are brought together and discover that all of us are much more alike than we are different.
We are the FOR-Social Justice sector. We believe in giving voice to those who are voiceless. We believe true community can only happen when the most vulnerable among us are taken care of and not left behind. We believe respecting and protecting everyone's basic rights is a matter of justice rather than an act of charity.
The list above is not exhaustive, of course. But if you speak with anyone who works in our sector, chances are their work aligns with one of the descriptions above. Rather than simply telling others what we are NOT, I believe it brings greater clarity and understanding when we tell people what we are FOR.
As we celebrate the Non-Profit Appreciation Week and recognize the almost one million unsung heroes that work in our sector and the work that they do, I encourage you to join us by lending your support, whether in time or resources, to the mission that defines all of us: serving people, building community, and speaking up for what is right and just.
I would also like to thank MPP Daisy Wai and the Bhayana Family Foundation for championing this effort. They, as well as many non-profits across the province, work tirelessly behind the scene and out of the spotlight, serving and helping the most vulnerable among us.